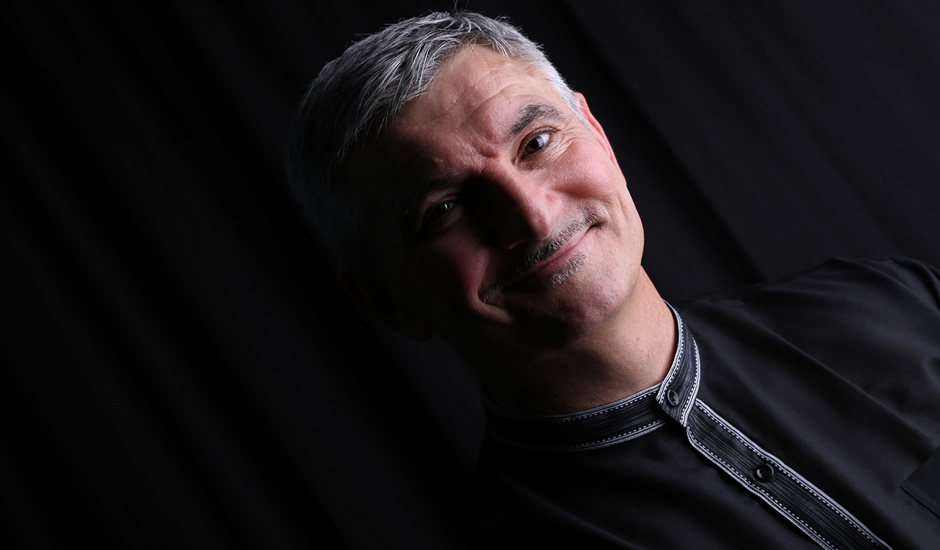 Denis Delcroix is an experienced French composer for media and music director/producer from Bordeaux, France. He has been trained in harmony and musical composition with Michel Fusté-Lambezat at the National Conservatoire of the Region of Bordeaux (France) until 1992. This formation were followed by a few years working in a recording studio and collaborations on various musical projects.
He has worked and collaborated with prestigious clients such as LVMH (Louis Vuitton Moët Hennessy), Hennessy Cognac, Camus La Grande Marque, Meukow Cognac, Lagardère, the Musée d'Aquitaine Bordeaux, the Saint Genès college, and many other companies and artists…
The use of electronic music influences is one of his trademarks. What people also enjoy about Denis Delcroix is his talented way to blend styles and musical cultures from all over the world. He personally lived in India for 7 years: that explains some of his productions. In short, he tackles musical limits and dogmas in a unique way.
Dark / Horror / Thriller / Drama / SCI-FI
Professional composer, Denis offers full-service soundtrack production. He writes bespoke music in accordance with your wishes and requirements which is professionally recorded in his studio or with live orchestra.
He has expert knowledge of a full range of genres such as Dark, Thriller, Horror, Drama, SCI-FI…