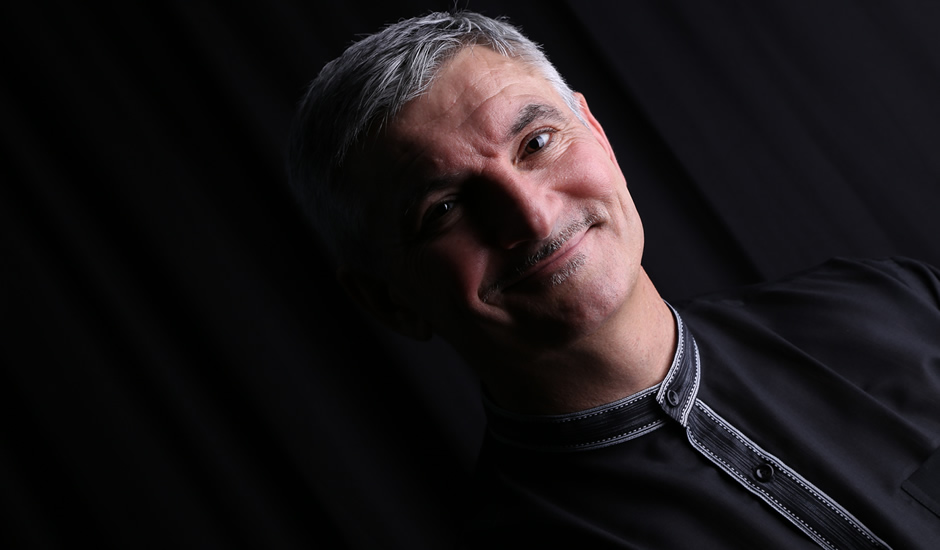 Denis has been passionate about music from an early age. In his teenage years he has experimented with many musical genres ranging from Baroque to New Wave.
In the 80s he started experimenting using vintage synths and samplers. As a keyboard player he collaborated with several French Cold Wave groups whose musical influences ranged from English bands such as Siouxsie and the Banshees, The Cure, Human League and New Order.
Upto 1992, he studied harmony and contemporary composition with the composer and conductor Michel Fusté-Lambezat of the National conservatory of Bordeaux. Following this course he worked for several years in a recording studio as a composer, arranger and independent music producer for several artists, labels and major companies.
For 15 years, travelling between France and India, he launched and directed a multi-media company specializing in sound design. During that time he worked with many prestigious clients including LVMH (Louis Vuitton Moët Hennessy), Hennessy Cognac, Camus La Grande Marque, Meukow Cognac, Lagardère, Lycée Saint-Gènes Bordeaux, the Musée d'Aquitaine Bordeaux as well as many other companies and artists.
Since 2013, he has focused more on composing for the film industry where he continues to compose and produce music under license creating soundtracks for independent film makers. He is particularly well versed in genres such as Thriller and Horror as well as Sci-Fi and Drama.
---